The History of Bees- Maja Lunde
I really liked the three characters; Tao, William and George. I loved the different perspectives on parenthood and relationships through the time periods portrayed in the book. It was interesting to see the male side of parenthood because mostly I've come across portrayals of mother/child relationships. William and his son, and George and his son were some of the most interesting stories that threaded their way through the book. I also LOVED Tao and her search for her son, and the relationship between William and his daughter Charlotte. I saw that one coming a mile off, so it was quite sad to watch him putting his son up on a pedestal and never realising that Charlotte was right there. It's actually an understated book in terms of feminism. I know, I know, I'm always going on about feminism, but it's interesting anyway. The women are the driving force behind this book, they keep all of the men moving forward. Charlotte gently persuades her father to keep working on his life's passion, George's wife is the calming factor in George's struggles to understand his son and to keep the peace between the two of them. Tao, in the search for meaning after her son is taken and she begins to lose hope of ever finding him, instead finds the key to saving humanity. It's
I like the themes in the book, and they're pretty typical of things that I like to read, so it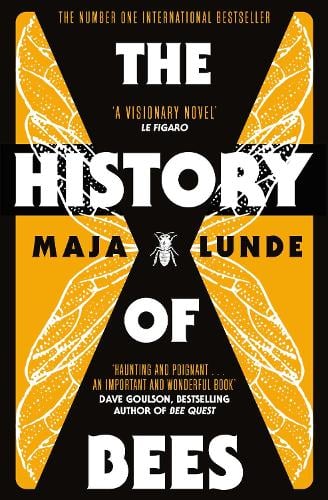 was probably always a book that I was going to like if I'm honest. Bees dying out because of humans spraying pesticides, and colony collapse. How that looked in the past, present and how it might look in the future is something that is close to my heart. I love bees, I would love to be a beekeeper, and I think it is important that humanity starts looking after bees (and all the other animals) that also live on this planet. We have a fairly robust ecosystem, but it's under threat from humans, and consumerism, and this is basically the premise of the book. It's not as political or preachy as I've just made it sound; it lets you draw your own conclusions about those topics. Rather, it looks at the hypothetical future of what could happen if bees completely died out and how the world would change. From financial loss on the part of George and other farmers, to the development of a pollination industry in which Tao and her entire village work.
I really liked this book and I think that most other people would like it too. There's no superfluous description, there's fantastically complex characters that have complex lives and relationships, and there are bees. Bees.
Themes of: Ecology, Parenthood, Politics, Failure, Legacy, Nature, Future.
Norwegian Wood- Haruki Murakami
NOT FOR THE FAINT HEARTED.
It has taken me so long to get around to this book. My mum passed it on to me after she didn't really like it too much, but I loved it. It's beautifully written. I love how realistic each character is, and it's just stunning. The sense of early 20s ennui is palpable. Losing friends to suicide, Naoko's illness, developing into adulthood. It's one of the most realistic and sensitive portrayals of mental illness that I have ever come across. It's sublime, it's slow and beautiful. It follows him through his life and sees how he changes as he grows up, and how he changes as he deals with the death of his friend and how to move on with his life. The writing is impeccable. I'm not sure why the Goodreads reviews are so bad, but the suggestion is that it's not the best Murakami novel, which means that it can only get better for me! I'm definitely looking forward to reading more of his work. Leave me recommendations!
Themes of: Depression, Suicide, Mental Illness, University, Life, Love.
Ghachar Ghochar- Vivek Shanbhag
I still don't really know what this book was about. In fact, as I write this it's a little while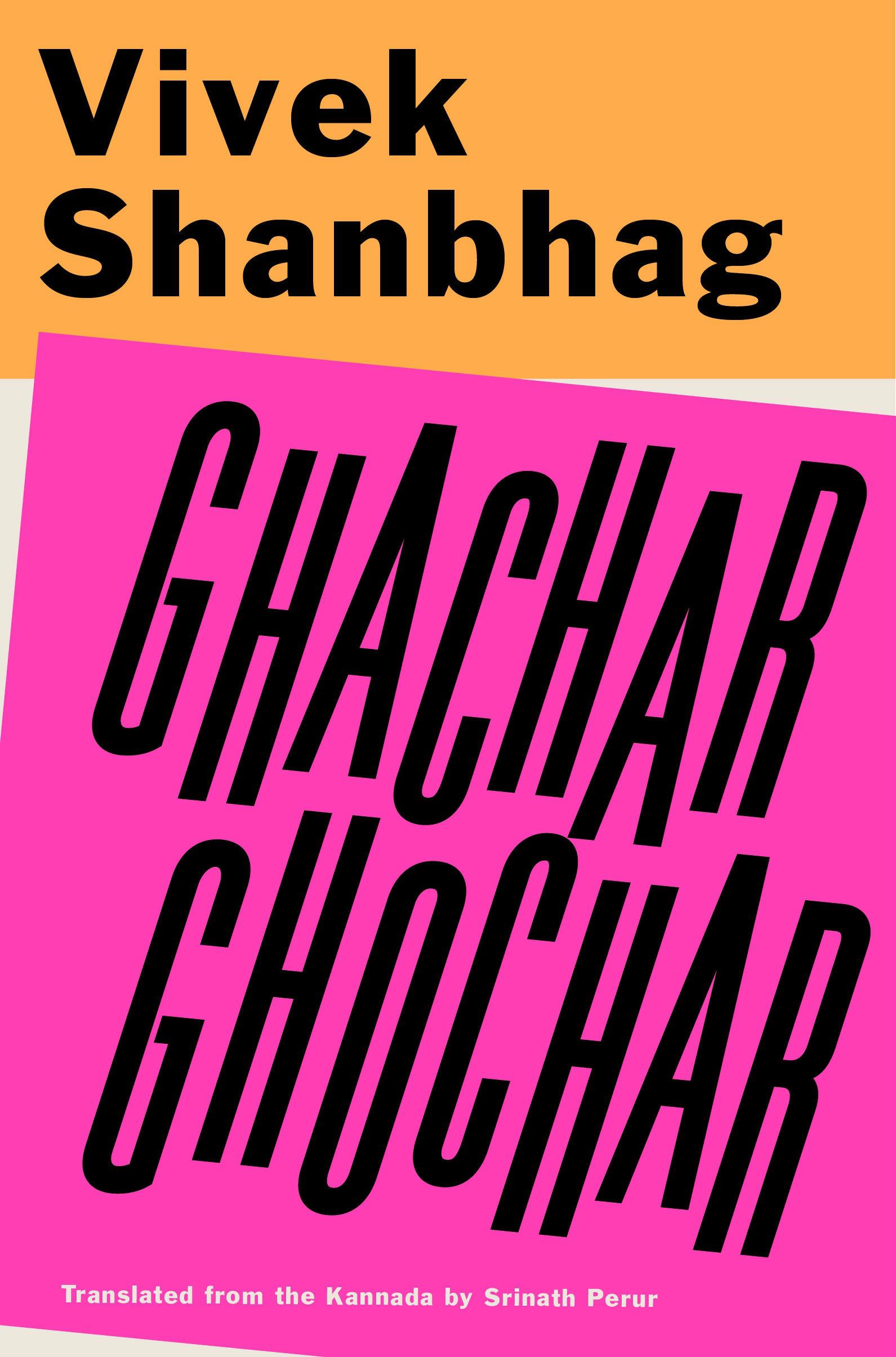 after I finished it and although I wrote notes while I was reading, I don't really remember much about it. In my notes I wrote that I really liked it and that the writing was really good. The characters were something that I wrote that I liked too and that I found the story interesting. I did also write that it seems like a book that I have to read multiple times over to really appreciate, and I think that probably still stands true!!
Themes of: IDK?
The Inner Life of Animals: Suprising Observations of a Hidden World- Peter Wohlleben
I'm loving all of these natural science books at the moment. The obvious passion that Wohlleben has for animals and the natural world is resplendent, and unabashedly so. It has all the hallmarks of a book that I will love: passion, curiosity, scientific observations mixed with personal anecdotes, and of course; animals. I'm definitely going to get myself his other book about trees. I'm looking forward to it.
Themes of: Nature, Animals, Beauty,
Wide Sargasso Sea- Jean Rhys
This one. This one. I'm not sure. I don't even know if I like it. I thought that the actual storyline was fantastic. Of course I did. Jean Rhys is telling the story of the 'mad wife in the attic' from Jane Eyre. Bertha Rochester was not always called Bertha, she only has that name because Her colonialist husband forced it onto her. This is the story of her life and how she came to be the 'mad wife in the attic'.
When I read Jane Eyre I was never wholly comfortable with the story of Bertha. Both she and Rochester are products of Colonialism, and both are damaged by it. As was Antoinette's (Bertha's) mother, and eventually Jane. I thought that the end was far too rushed, which left it feeling quite unsatisfying. Rochester is not developed enough as a character and I was bored through his sections of narration. I understand that there was an element of that which was intentional; Rochester was supposed to be stifled and uptight in comparison to Antoinette, but he just didn't seem like a real person and I felt that it didn't explore how he was damaged by colonialism enough. It tried to, but it didn't quite hit the mark for me, and I think that was because the novel was really more sympathetic towards Antoinette. (Which of course I would have been anyway, but it felt like I was being shoved down that path by the narrative, which I typically don't respond well to) Antoinette was far more interesting and I thought that if the novel had been told solely from her perspective it would have been much more effective. It reminded me a lot of 'The Yellow Wallpaper', and if you've read both I think that the comparison is obvious. Rochester drives Antoinette crazy, he drives her to the point of not knowing who she is, where she is or even whether she is right or wrong. We have a word for it now; gaslighting. It's horrific, and it's what the husband did to the wife in 'The Yellow Wallpaper' aswell. One aspect that I really liked was that Rochester is never named in this novel. His name is taken from him, the same way that he stole Antoinette's name, her identity, her sanity and her love.
Themes of: Feminism, Insanity, Mental Illness, Colonialism, Racism.
The Little Coffee Shop of Kabul- Deborah Rodriguez
This book was not what I thought that it would be. I probably didn't read the blurb properly because this was another of my mum's books, but I thought that it would be a gritty but uplifting story of a group of women that were surviving and thriving in a war zone. And whilst that is what I got, I didn't expect it to be so westernised. That isn't necessarily a bad thing, I also wouldn't want a Western author to write the stories of women in Kabul and pretend that they know what they go through, but for some reason I had been expecting more of that. (I also knew nothing about the author, not even her name before I began reading)
With that being said, I enjoyed this book. It was well-written and had interesting storylines that intersected seamlessly, and with such a large cast of characters, that was an impressive feat of writing. I could have done without Candace though, or at least with better development of her. For most of the novel I was irritated by her, but understood that the idea was that it takes all kinds, but she only really had any development at the end of the novel, and it just didn't seem realistic that the other characters would have been friends with her.
Another aspect of it is that Sunny was one of the least interesting characters and she is the way in to this story for the reader. Which isn't ideal. In my opinion, Yasmina, Halajan, Ahmet and Jack are the most interesting characters and I found myself getting frustrated over and over again with their lack of prominence. Isobel was interesting, but it was jarring when she was 'being English' because that's just not how we use the word bloody!
I thought that it was good. It wasn't what I was expecting it to be, but it was a good version of what it actually was. It wasn't as satisfying as I was expecting because I had been expecting something completely different, so that's that. I'm not sure that I can really review it properly because had I known what it actually was, I probably wouldn't have chosen to read it- but that doesn't mean that it was bad! I did like the woman power though!
Themes of: Sisterhood, War, Racism, Religious persecution.
Labyrinth- Kate Mosse
This is the first book this year that I've actually read before, but it was a fair few years ago now, and I had very little memory of it when I started reading this time. It's so much better than I remember! I loved Alaïs, but was less keen on Alice. I think that Mosse has more passion about her historical characters and settings and that does show in her writing. I did still like Alice though, perhaps it was the world building in the modern world that just didn't sparkle as much as her historical world. Guilhem and Baillard were my favourites, aside from Alaïs, but I actually pretty much liked every character, they're written so well. There's absolutely not a fault to be found in Mosse's characterisation. There are so many threads of story running simultaneously and they're executed masterfully, and tied in an absolutely gorgeous bow at the end of the novel. The history of L'angue D'oc is fascinating, and it's clear that Mosse has done her legwork, researching so much of the history in such amazing depth. I learned that Mosse lives in Carcassonne so that may explain why she has such an affinity with the place and its history. I'm looking forward to reading 'Sepulchre' next!
Themes of: Religious persecution, Rebirth, The Grail, Secret Societies.
What have you been reading this month? Let me know what you've been reading lately and what you think of it. Maybe you'll see it on next month's list!
Happy reading everyone!